DESPRE CHÂTEAU PURCARI
Château Purcari este locul unde confortul întâlnește tradiția, iar peisajele de poveste îți taie respirația. Acolo descoperi că vinul e, totuși, o poezie.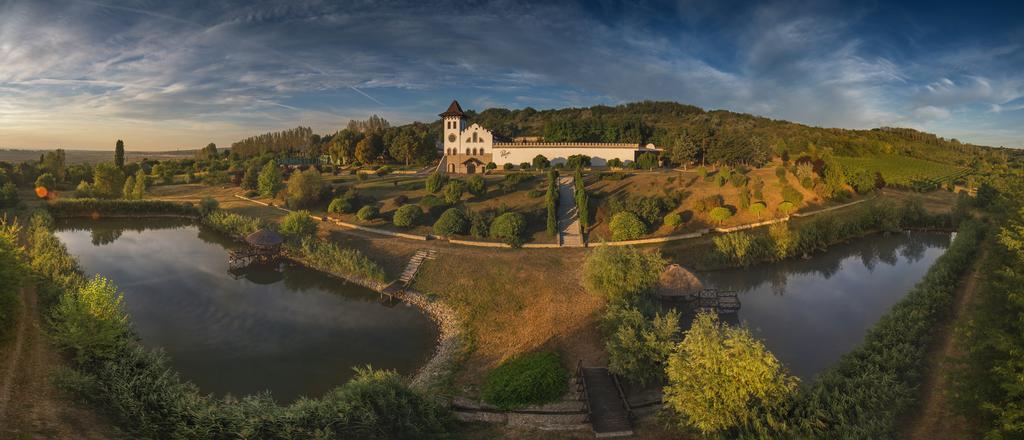 Situat în apropierea râului Nistru și a Mării Negre, Purcari constituie un ecosistem aparte. Cele două lacuri de pe teritoriul moșiei, unde puteți să vă plimbați cu barca sau să pescuiți, creează o atmosferă relaxantă, iar podgoriile care înconjoară château-ul vă vor încânta simțurile.
La Château Purcari, marile vinuri se întâlnesc în mod firesc cu marile experiențe gastronomice. Bucatele a la carte acompaniate de minunatele vinuri Purcari vor fi apreciate și de cei mai gurmanzi oaspeți.
Iubitorii bucătăriei europene vor aprecia specialitățile casei – Black Flank Steak și Foie Gras, iar cei care preferă bucătăria tradițională vor putea savura capodoperele bucătăriei moldovenești.
Suntem convinși că vizita dumneavoastră la Purcari va fi dragoste la prima vedere și vom deveni prieteni pe viață.
Vă oferim cu drag
10 camere de lux
2 Exotic House
1 Sky House
2 restaurante cu capacitatea de 60 și 120 de persoane
Terase pentru 120, 250 și 300 persoane, echipate cu sistem microclimă.
Excursie la Château: vizitarea beciurilor istorice cu un ghid profesionist, familiarizarea cu procesul de producere, degustări de vinuri.
Activități: plimbări cu barca, ciclism, drumeții, pescuit, tenis, ping-pong, volei, jocuri pentru copii.
Excursii și degustări la Château Purcari
EXCURSIA– vizitarea complexului  "Vinăria Purcari", ce cuprinde:
Partea industrială – secția de prelucrare a strugurilor, secția de păstrare a vinurilor, secția de îmbuteliere;
Partea istorică – vizitarea beciurilor unde are loc maturizarea vinului în butoaie, maturarea vinului în sticle; vizitarea colecției de vinuri Purcari; turul complexului turistic: crama, sala de degustare, hotelul, magazinul specializat.
Durata excursiei: 1 – 1,45 ore.
Excursiile sunt individuale și se organizează în fiecare zi începând cu ora 09:00.
DEGUSTAREA – are loc în una din cele 2 săli de degustare a complexului turistic "Vinăria Purcari" şi include vinuri de calitatea Premium, în dependență de pachetul ales. De asemenea se oferă: pesmeți, apă plată.
CADOUL SUVENIR conţine:
3 st.* 0,375 L : Chardonnay;  Rosé de Purcari; Cabernet Sauvignon;
Broşură informativă despre Chateau Purcari.
La Chateau Purcari este deschis un magazin specializat, unde aveţi posibilitatea de a achiziționa vin, suvenire şi produse la preţ de producător.
Pack 1 – 3 wines
Includes a guided winery tour, a tasting of 3 types of Premium wine.
ChardonnayCabernet SauvignonCahor
For wine tasting are offered: crackers and mineral water.
***The indicated price is per person, in a group of 2 people.
*For groups of 1 people – 39 euro  /pers *
For groups of 2-5 people 29 euro /pers
*For groups >6 people – 25  euro /pers

Pack  2 – 5 wines
includes a guided winery tour, a tasting of 5 types of Premium wine. For wine tasting are offered: crackers and mineral water.
ChardonnayCabernet SauvignonIce Wine
***The indicated price is per person, in a group of 2 people.
*For groups of 1 people – 59 euro  /pers *
For groups of 2-5 people 49 euro /pers
*For groups >6 people – 45  euro /pers
our price:
| | | | |
| --- | --- | --- | --- |
| 1-3 persons | 4-7 persons | 8-18 persons | 19-40 persons |
| From  150 euro | from €110/pers. | from €80/pers. | from €40/pers. |
Included in the price:
Transport throughout the route
Welcome lunch
Excursions according to the program
Guide service
Entrance tickets according to the program
Head office: Moldova r of, Chisinay city, Armeneasca street. 19
Tel.:Viber, Liner, Wha'up +37378085312, FAX: 37322213741e-mail: info@moldovatovist.eu  www.moldovatovisit.eu